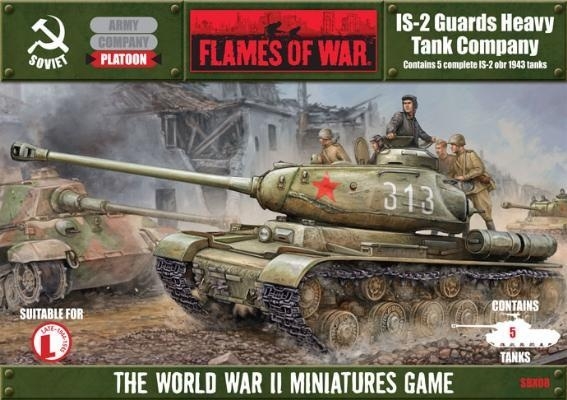 IS-2 Tonkovy Battalion + Bonus
Item num.: SBX08

The IS-2 heavy tank is a terror on the battlefield. It has front armour of
10, side of 8 and top armour of 2. Its gun will liquidate enemy armour with
Anti-tank 15 and Firepower 2+. It is a slow tank, but this helps them coordinate
with infantry better. Once in the assault, the IS-2 will dominate enemy infantry
with its heavy top armour and its rear-firing machine-gun, which makes enemy
infantry re-roll successful hits in assaults.

You can also load the tank up with Tankodesantniki to help protect your tank from errant anti-tank rounds and maurading infantry.

The IS-2 will help any Soviet player crack German defences wide open!

BONUS you get one Set from Heer46 "Bergepanzer Zubehör T-34" with this Box.