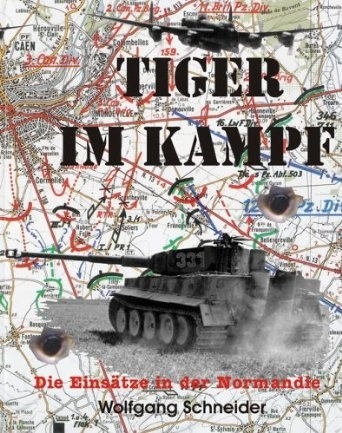 Tiger im Kampf: Die Einsätze in der Normandie
Item num.: 978-3935107037
Der Autor beschreibt in diesem Buch alle Gefechte an denen Tiger-Panzer
beteiligt waren. Alle Operationen werden mit Hilfe von Berichten von beiden
Seiten analysiert, also der Deutschen und der damaligen Gegner, so dass
vergleichende Betrachtungen möglich sind. Das Werk räumt so mit vielen falschen
Interpretationen in der Literatur auf und liefert eine Reihe völlig neuer
Einblicke und einige bislang unbekannte Darstellungen.

International order please send me a mail to check the shipping cost.